Sergey Tarutin 20/11/2019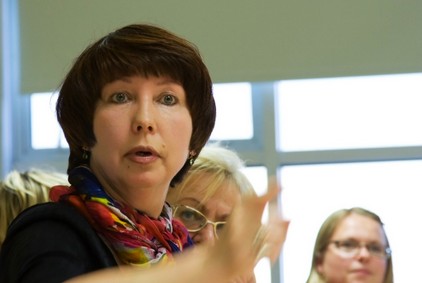 Philologist and Russian language teacher from Galway, Ludmila Snigireva was awarded the Certificate of the Government Commission on Compatriots Abroad.

Ludmila is known by many people in Galway - this musical City on the shores of the Atlantic Ocean. Pleasant in communication, well-read, this elegant woman possesses not only exceptional personal charm and organizational skills, but also an excellent musical taste.

It is difficult to list all the positions and interests of the tireless former Muscovite. Ludmila leads the Association of Teachers of the Russian Language in Ireland, organized the Russian Book Club, is a member of the board of the Irish Slavic Association and the Board of Directors of the "Music for Galway". And also, it was her who introduced and held the "Total Dictation" in Ireland! "I am a philologist and teacher. I'm teaching here: Russian in our Russian School, as well as in the evening education faculty of the National University of Ireland Galway - Russian literature in English", says Ludmila.

Since 2012, Ludmila has been teaching Russian to students of Irish schools in the preparatory courses for the Leaving Certificate Exam.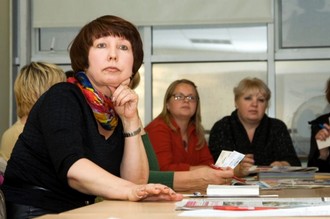 Established in 2008, the "Association of Teachers of the Russian Language in Ireland" is engaged in the popularization and development of the teaching of the Russian language, which is the main component in the ongoing educational process. The Association is registered with the Department of Education of Ireland and is a collective member of the International Association of Russian Language Teachers MAPRYAL.

Club of literature lovers "Russian Book" was created in 2012 by the forces of Ludmila and those compatriots who love Russian literature. At their meetings, they discuss their favourite works of classical and modern Russian prose, and poetry, and also find their like-minded people.
By the way, Ludmila is a member of the international society of F. Dostoevsky and of the International Methodological Council on Bilingualism and Intercultural Communication!
"The Music for Galway" is well known to both music lovers and professionals. It appeared almost 40 years ago, and all these years the leading collectives of the world, soloists, chamber orchestras come to Galway and delight residents and visitors of the city with their skill. For more than 15 years, Ludmila Snigireva has been working on the Board of Directors of the "The Music for Galway". "The music of love alone is only inferior, but love is a melody," wrote A.S. Pushkin. "With these words, it's as if permeated all our work at the "The Music for Galway"," says Ludmila. "Music unites, and it is so interesting to meet new people on the limitless music field, to satisfy the" cultural-cognitive hunger "that sits inside me ... After all, having lived in Moscow for more than forty years and ending up in Ireland, it was difficult at first "Pacify".

You can find out about meetings of the Russian Book club on social networks: https://ok.ru/group/52286055186517 www.facebook.com/groups/661777230535907/
Irish association for Russian Central and East European countries website www.iarcees.org
Post primary languages Ireland www.ppli.ie
Association of Teachers of Russian www.atrussian.org

On the website of the Government Commission on compatriots, it is also reported on the award of an honorary certificate to the head of KSORS Ireland, Anna Melnik. Our Newspaper sincerely congratulates the Irish nominees on the award!

Translated from Russian by Google Translate service.

To see the original page (in Russian) please click this link